TEXANS AT THE TEXAN
TEXANS AT THE TEXAN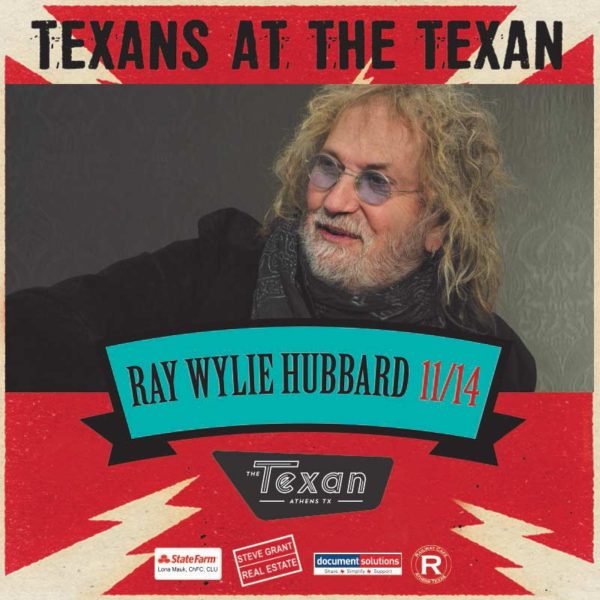 RAY WYLIE HUBBARD
SHOWTIME @ 7:30PM
DOORS OPEN @ 6:30PM
Food Trucks will be available to purchase food.
BYOB (no glass please)
Texans at The Texan is sponsored by Steve Grant Real Estate, State Farm Insurance; Lona Mauk, Document Solutions, and Railway Cafe. We thank you!
About Artist:
A leading figure of the progressive country movement of the 1970's singer-songwriter Ray Wylie Hubbard remains best known for authoring the lasting anthem "Up Against the Wall, Redneck Mother." Born in Oklahoma and raised in Texas, Hubbard learned to play guitar at a young age.
In April 2015 Hubbard released The Ruffian's Misfortune, which like his previous two albums was released through his own Bordello Records imprint. Also that year, Hubbard published his long-awaited autobiography, "A Life…Well, Lived". In August 2017, he returned with the studio album 'Tell the Devil I'm Getting There as Fast as I Can', which featured guest appearances by Lucinda Williams, Eric Church, Patty Griffin, and Bright Light Social Hour.